Blume Skin Care
Natural Skin Care
Try these products made from all natural ingredients to clear, cleanse, hydrate, and nourish your skin.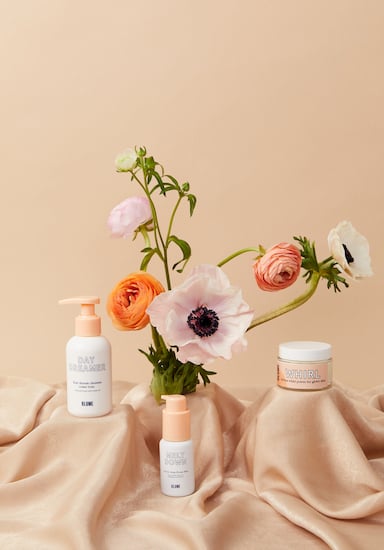 Natural Skincare Products
If you're like most of us, you put a good amount of thought and time into your skin care regimen. The quality and appearance of your skin are some of the first things others may notice about you, but more importantly it can affect how you feel every day. If you don't pay attention to your skin, it could become unhealthy leading to pain, irritation and discomfort. You may have gotten frustrated in the past at all the skin care products out there with harsh chemicals and inconsistent results. Finally, there's a place to find the best natural skin products: blume.com. At Blume, you can discover a new, effective approach of getting the amazing skin you've always wanted — the all natural way.
For Acne Relief
At some point, most people will be faced with acne (literally). These areas of red spots can take over your face, irritating and inflaming it in the process. With acne, you may feel a need to avoid social situations or discouraged to go about your regular day. You no longer have to hide, because Blume can give you Meltdown, a highly rated acne oil. This acne spot treatment is great for all types of skin! With a single pump, you can erase those annoying bouts of acne and once again have clear, supple skin. While some products may do a decent job of removing acne, they can leave your face dry or oily. As one of the best natural skin care oils out there, you can count on Meltdown to satisfy every time to balance skin health and hydration. Log on to blume.com today, and you can purchase a half-ounce or 1-ounce bottle. Not only will the effectiveness of this oil put a smile on your face, but it has all-natural ingredients that are gentle in caring for your skin.
No Leftover Marks
One of the most challenging parts of acne care is preventing what comes after: acne scars. Fortunately, Blume has reliable acne scar products to prevent this from happening. Meltdown isn't the other product that can protect your skin from acne and its scaring. Whirl is another offering you need to check out and use. This cream can fight acne and even keep future breakouts from showing up! Use this along with Meltdown, you can maintain clear skin without ever seeing those noticeable scars and marks afterward. Whirl strengthens the skin and keeps the hydration in, so it won't dry out. This product also has all-natural ingredients and is designed with all skin types in mind, especially those with oily skin.
The Triple Threat
While you're at it, don't forget to use Stargirl face mist. This spray is truly the perfect way to compliment Blume's other acne-fighting products. You can use Stargirl anytime you'd like throughout the day without stressing out about it drying out your skin. Not only this, but it will freshen you up and hydrate your skin effectively while giving you the dewy natural glow all day long. It's also great as a makeup setting spray! Hurry over to blume.com, and you can purchase Stargirl, Whirl and Meltdown in one package. The best natural products should not be impossible to come by. Blume is committed to helping you feel and be your best self. Log on today and begin your new routine of raved-about skin care.