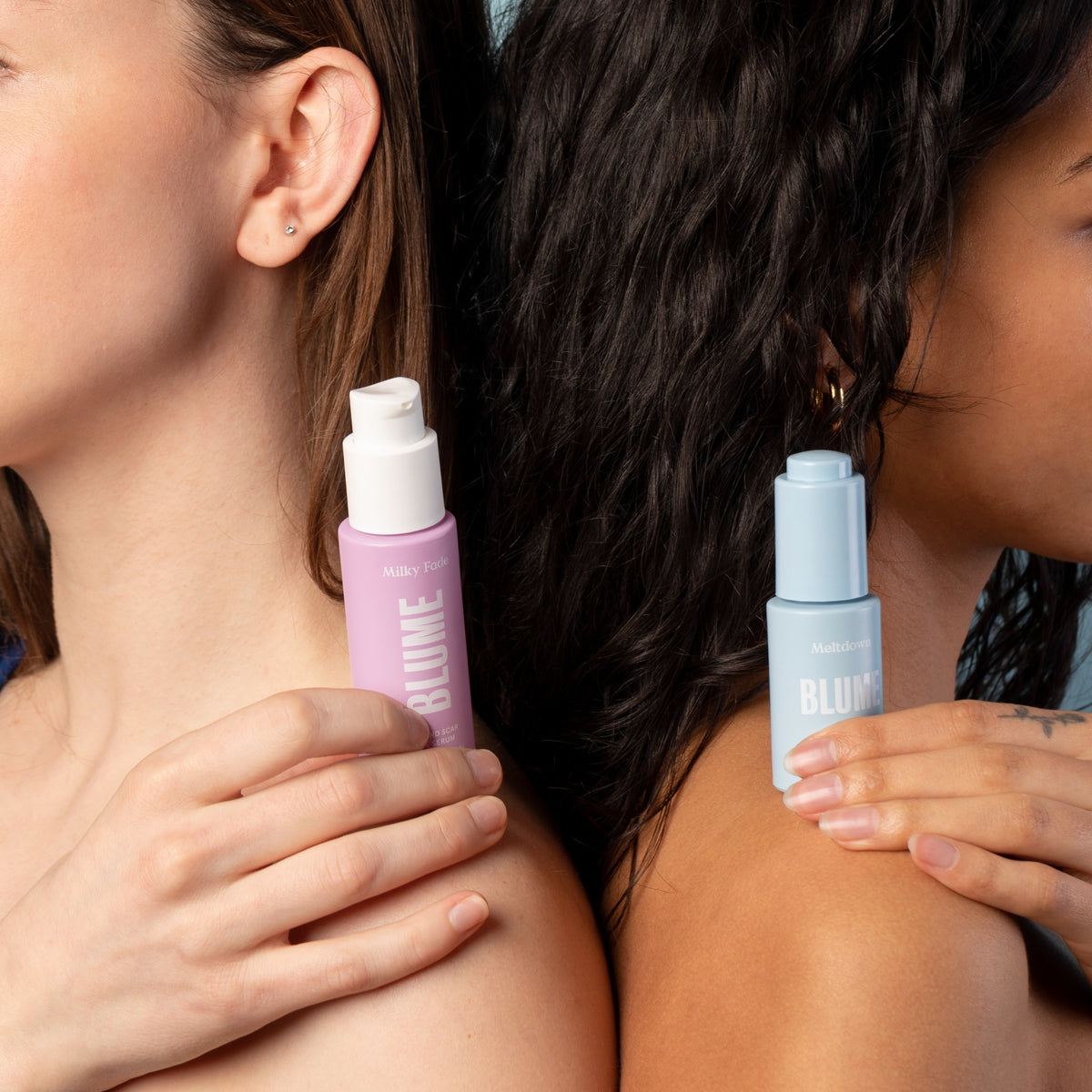 60% of women say their self-esteem dropped during puberty.

Our mission is to change that.
Why we're focused on healthy skin, not perfect skin
64%
Define beauty as having clear skin
1 in 2
Say someone in their life has made them feel ashamed of their acne
3 out of 4
Don't feel confident without makeup during acne breakouts
41%
Miss social events due to facial acne
Our Products
Meet Blume. We're all up in your bathroom.
We believe in protecting and nurturing your skin barrier—never damaging. That's why we don't drop new products weekly (or even monthly). Truth is, the process is longer to really make them good for your body + the environment. We wouldn't want it any other way!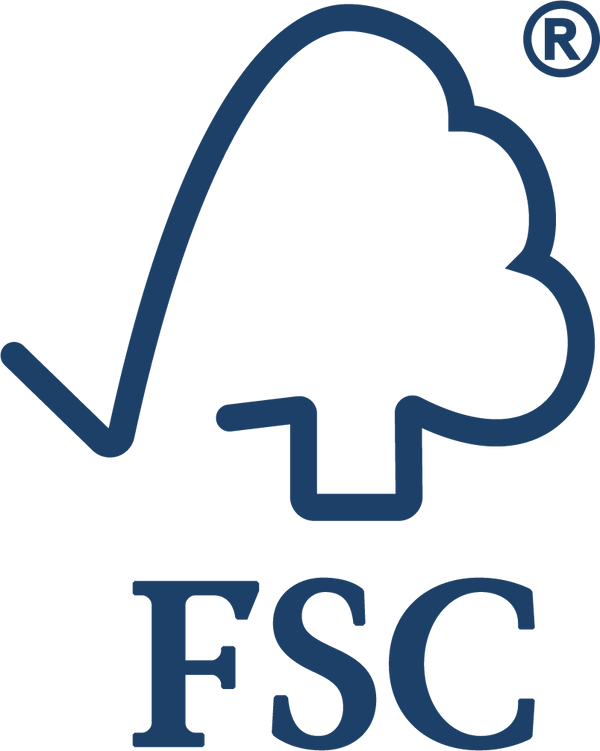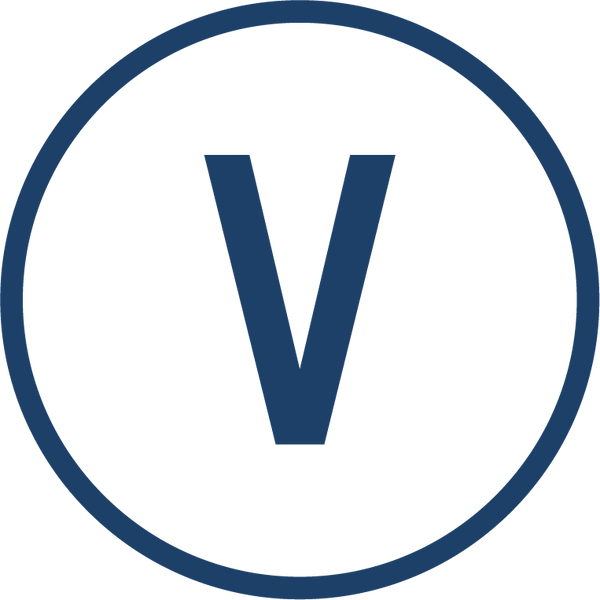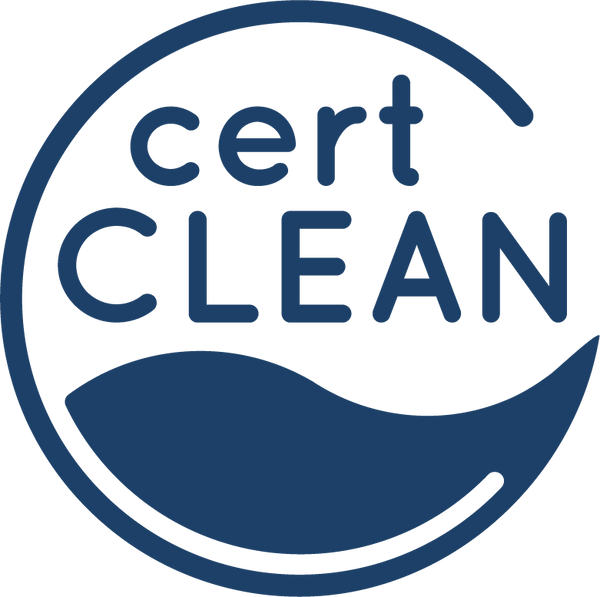 PROUDLY WOC FOUNDED
Sisters Taran and Bunny co-founded Blume when they realized how hard it was to access period care online and how weird the world treats normal things like periods and puberty.
CLEAN INGREDIENTS
We like to keep things transparent, starting with our ingredient lists. Our skin, body and period care are Clean Certified—no mystery ingredients or things we can't pronounce.
COMMUNITY CURATED
Our products are made with you, for you! From surveys to sample testing and everything in between, we wouldn't be here without you.
CLIMATE NEUTRAL CERTIFIED
We're committed to taking immediate + actionable steps towards reducing our carbon footprint. Includes offsetting all the emissions it takes to produce and ship products.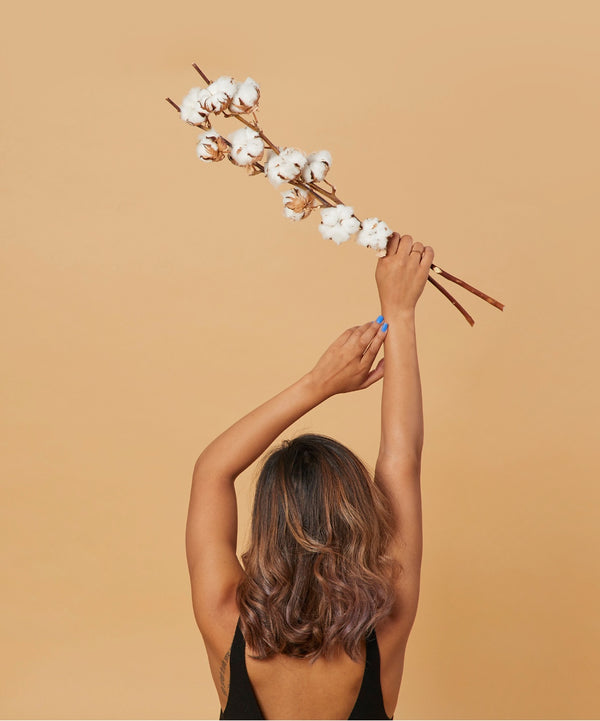 Made with nature's best ingredients
Our products' transparent ingredient lists allow you to know what's going on your skin and in your body. Literally.
No Alcohol

No Sulfates

No Silicone

No Parabens

No Artifical Stuff
Giving Back
Days for Girls
One of the first things that sparked Taran + Bunny to create Blume was realizing how many young people weren't able to go to school because of their periods.

A portion of proceeds from *every* Blume.com sale goes to @daysforgirls—an organization that turns periods into pathways for girls around the world thru proper education + access to safe resources. Thank you for lifting us up through Blume so we can continue lifting others across communities <3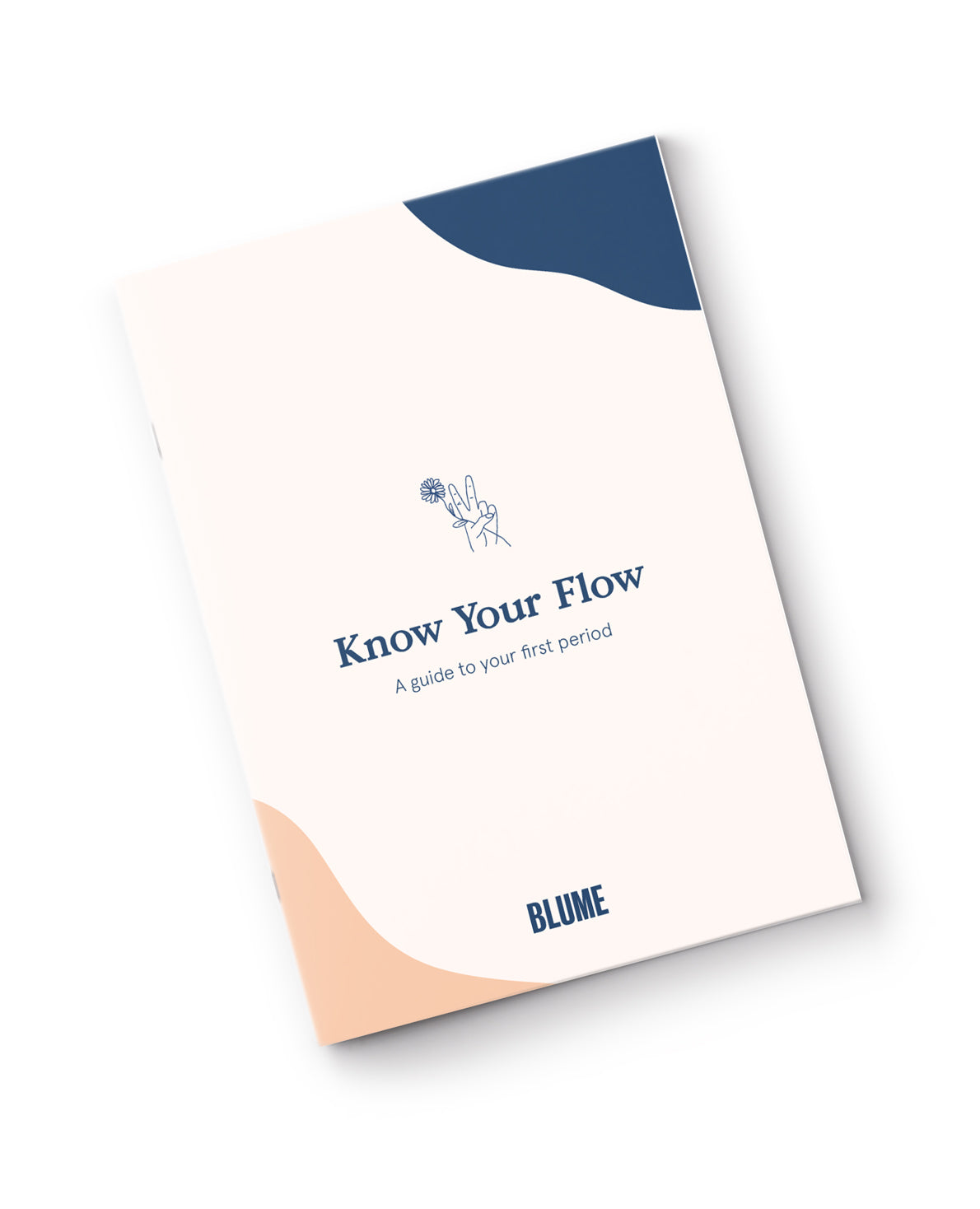 Know your Flow
A Guide to First Periods
Everyone deserves to feel prepared for their first period. Download our real life guide to first periods, backed by Dr. Lori Brotto (Executive Director of the Women's Health Institute) and several sexual health educators, that covers everything a girl needs to know!
Download Period Guide