Blume Skin Care
Greasy Skin Care Products
It's time to step up the way you care for your skin. Start using these products today for healthier, better-looking skin.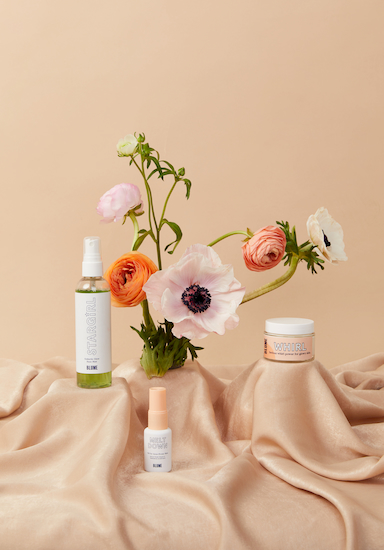 Greasy Skin Care Products
Many people struggle with dry skin on the daily, and all the problems it can bring. Others are at the other end of the spectrum fighting greasy, oily skin. At Blume, we have the right products for dry skin, but if you're closer to this second category, there's plenty for you to choose from, as well! We consider all skin types when creating our products, so don't let these challenges get you down. Our popular line of moisturizers and cleansers are designed to treat a wide range of issues. Log on today so you can check out what's available to get your skin looking and feeling healthy and beautiful!
Wondering What Causes Oily Skin? We've Got the Answers and Solutions
Having extra-oily skin can make you feel self-conscious or out of control. Social settings may be uncomfortable because it feels like everyone's staring at you and your greasy skin. There are several reasons why skin can be oily! For some, it may be a matter of genetics. Other people might be using the wrong skincare products or are using too much of a certain lotion or cream. If you have greasy skin, the climate where you live could be the culprit. Or, you could even have larger-than-normal pores. Don't worry! Blume has the right options to clear things up. Our lotions, creams, cleansers and sprays not only hydrate and add radiance to your skin, but they also reduce the number of oils it produces to keep your skin under control.
Don't Forget About Consistent Cleansing
Most people are aware of treating dry skin or oily skin, but proper face cleaning can be pushed to the corner. Make this an essential part of your daily routine. Blume's Daydreamer Face Wash ends the nightmare of having trapped dirt in your skin. This wash isn't harsh and won't leave your skin looking or feeling tight after a cleanse. When you wake up in the morning, wash your face and then gently rub it in. It'll leave the natural oils in your face without stripping your skin, and leave it looking oh so plump!
Let Us Help You Safely Treat Acne
There are a lot of acne-fighting products out there. If you've been frustrated by a lack of success, you haven't tried Meltdown Acne Oil. This powerful oil uses natural ingredients to shove out the zits you have and shut the door on ones that want to make their way in. With a single pump, you can apply the oil to the desired spots and experience the pristinely clear skin you've always wanted. For some added strength, combine Meltdown with Whirl and Stargirl and get ready to be amazed by the results.
It's Smart To Moisturize On The Daily
Using lotion occasionally won't be enough to help you achieve your skincare #goals. Blume has face products for glowy skin and options for effective hydration. Together, Whirl and Daydreamer will clean and hydrate your skin so it looks and feels smooth and healthy. When you use these products every day, you'll discover that attractive glow you've been searching for.
End With Facial Mist For Hydration
Last, but certainly not least, Blume's Stargirl Face Mist will leave you looking and feeling brand-new at anytime of day. It's seriously the perfect way to supplement your skincare with good hydration and soothing properties. Use a few sprays whenever you'd like, and let it do its work. For makeup days, it works incredible as a setting spray to give the ultimate dewy glow. The limit doesn't exist with this facial toner mist. It's time to step up the way you care for your skin. Start using these products today for healthier, better-looking skin.