Blume Skin Care
Fungal Acne Products
Fungal acne is no match for our skin products with natural ingredients and effective solutions.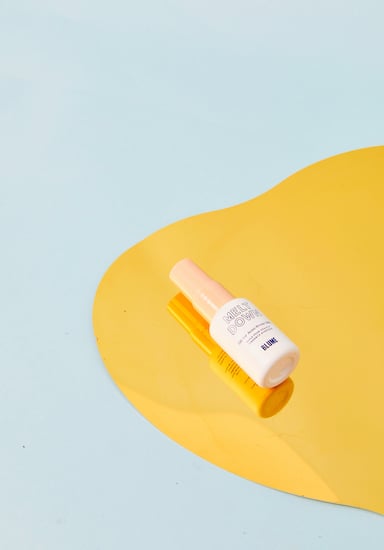 Fungal Acne Products
Hormones aren't the only cause of those stubborn blemishes. If you're constantly experiencing zits in the T-zone region despite frequent cleaning, you may be fighting something known as fungal acne. How is it possible that you have fungus on your face? It's really much simpler than you think. Your hair follicles may have an overgrowth of yeast, produced by your own skin and perhaps encouraged by excess sweating. Common in all ages, this imbalance messes with the sebum levels, ultimately clogging pores and creating more zits than you'd care for. Here at Blume, we can attend to your fungal acne treatment, offering several products that can not only cleanse but clear up your skin! You can achieve an even complexion, and achieved with our natural approach.
Goodbye Spots. Hello You.
How you look may impact how you feel, and through our products and educational content, our goal is to help our community see themselves at their best! Personal perception and happiness is so important. This might include eliminating the zits that make you avoid getting out and facing the world. Rather than hide, find something that not only washes away grime, but gets deep into pores! Blume's products for fungal acne are not superficial. They offer deep penetration that wipes away the unsightly blimps. Available in single purchases or in bundles, customers can find the combination that works best for them. Consider the Meltdown Acne Oil for your acne spot treatment. Apply to individual breakouts on the face or body as needeed. Overnight, the formula attacks and soothes, minimizing pores and inflammation. It's really that simple. Derived from plants, it's highly effective for all skin types. With this under control, you can become more proactive, battling issues before they happen. Simply pair the oil with Whirl Moisturizer and Stargirl Face Mist. These continue to hydrate and attend to your self care needs, evening tones while also providing the right nutrients and warding off additional trouble.
Safe and Gentle, Using What Mother Nature Created
Transparency is important, so is well-being. Know what you're putting onto your skin and into your body. Blume focuses on using plant ingredients, avoiding harsh chemicals that can burn or hurt your face. You don't have to experience fungal acne on your face. Also, don't result in using something unknown and harsh to eradicate it. With our natural skin products, you can see results and be aware and empowered in your personal hygiene! Everything we offer has a list of what we use and why we use it, permitting you to remain knowledgeable. The Whirl Moisturizer, for example, focuses on adding back water. We include grapeseed oil, aloe juice and skullcap root extract. Each of these combats your pimple complications while also working to establish healthy appearances. The Stargirl Face Mist is easy to apply, and uses a mix of flowers and herbs. With rose water and peppermint, enjoy a refreshing scent that brings harmony and clarity.
True to You
Don't get stuck in the traditional commercial skincare world. It can be easy to walk down the aisle, grabbing whatever cream and cleanser are there. That doesn't mean it's right for your skin type or skin struggles. Clean beauty is on the rise for good reason! Embrace the idea that what grows outside can actually rejuvenate and invigorate.