Blume Skin Care
Adult Acne Products
When it seems like your adult acne will never go away, Blume is here to rescue you.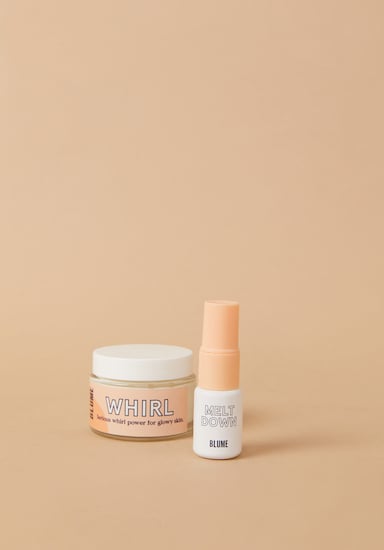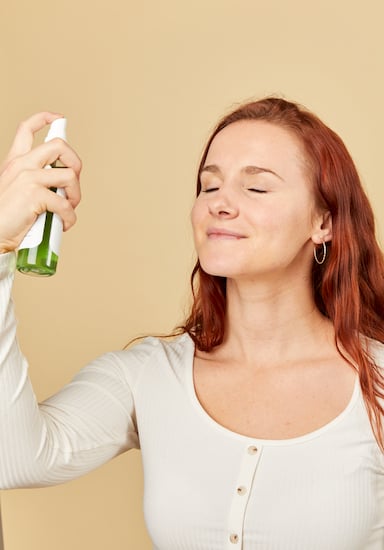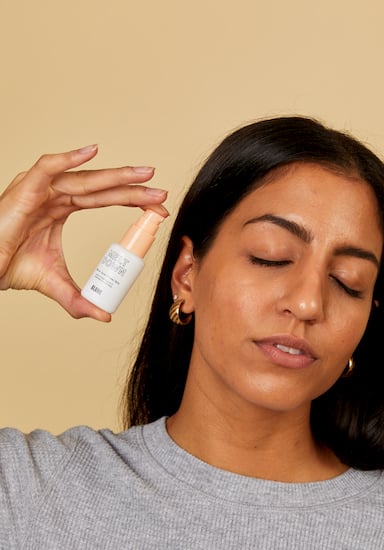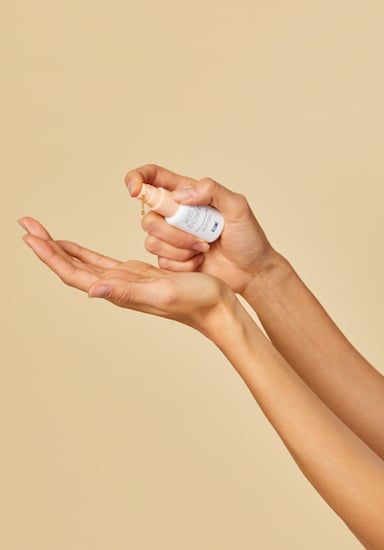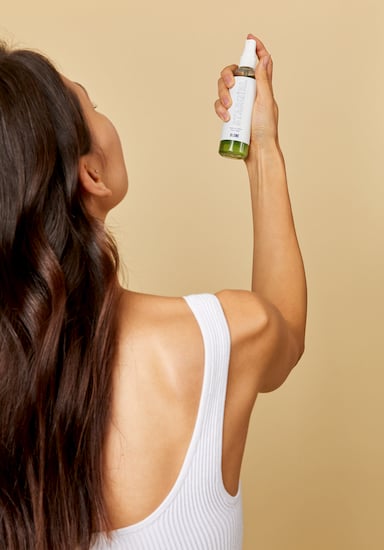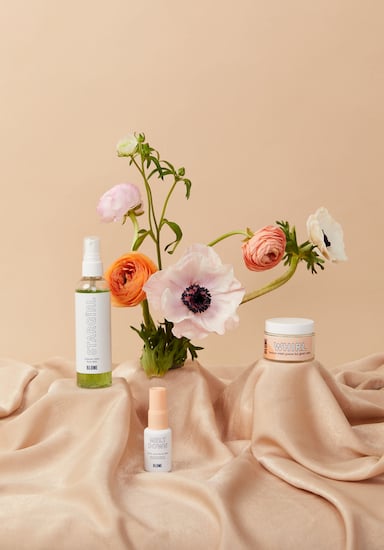 Adult Acne Products
Remember back in high school when that pesky acne got the best of you? As you left behind your teenage years, you may have thought this "phase" of your skin stayed with it. As you may know by now, acne knows no age limits. If you're still dealing with this condition, there's good news: Blume has the right products for you. If you're looking for the best adult acne treatment, you've come to the right place! Stop by blume.com and check out what we've got in store for your stubborn breakouts.
Clear up Your Skin Once and for All
Acne isn't necessarily the best surprise to wake up to. These unsightly red and pink bumps can be uncomfortable and make you want to hide your skin. Plus, acne can be irritating and painful. Hormonal acne treatment is one of the things Blume does best. Before you go anywhere else, check out Blume's Meltdown acne spot treatment. This product knows how to treat adult acne. This spot treatment contains all-natural ingredients and won't leave your skin feeling oily but rather hydrated and healthy. For the best results, wash your face thoroughly. Then, simply apply one pump of Meltdown on your acne spots before you head out for the day or before bed in the evening. When you wake up the next day, you'll start to see the acne disappear. If you prefer, you don't even have to wait for the acne to show up! Go ahead and use Meltdown on your face to get ahead of the game and prevent the spots from ever invading your skin again. Meltdown also works effectively to shrink the pores in your face and cut down on the inflammation that accompanies acne. You won't have to worry about scaring either, which can often be the result of other acne-fighting products. Meltdown also works well under makeup and doesn't prevent you from being under the sun.
There's More to Pampering Your Skin
Meltdown is just part of the equation when it comes to getting beautiful, blemish-free skin. This product pairs well with other Blume selections. Here, you can find other skin cleansing products to help you achieve the healthy look you've been craving! Daydreamer face wash is a crowd-pleaser that everyone with acne ought to try. If you've dealt with sensitive skin along with acne in the past, Daydreamer will take care of those issues. This cream hydrates your skin and leaves it looking plump and supple. This nourishing product won't strip your skin of its natural oils while reducing any redness that you've had trouble getting rid of. Bonus: It works well with any skin type! In your morning routine, wash your face using a couple pumps of Daydreamer to cleanse and massage your face. Then, rinse it off and gently pat your skin dry before you lock in the natural glow and moisture with a face cream. You can repeat this at night before you call it a day.
If it's time to use some reliable adult acne treatment, Blume has the right answers. You'll be amazed by how quickly those stubborn spots will disappear from your face. In their place, you can have the healthy and hydrated skin you've always wanted. Log on today and start shopping.
Not to brag, but people are loving us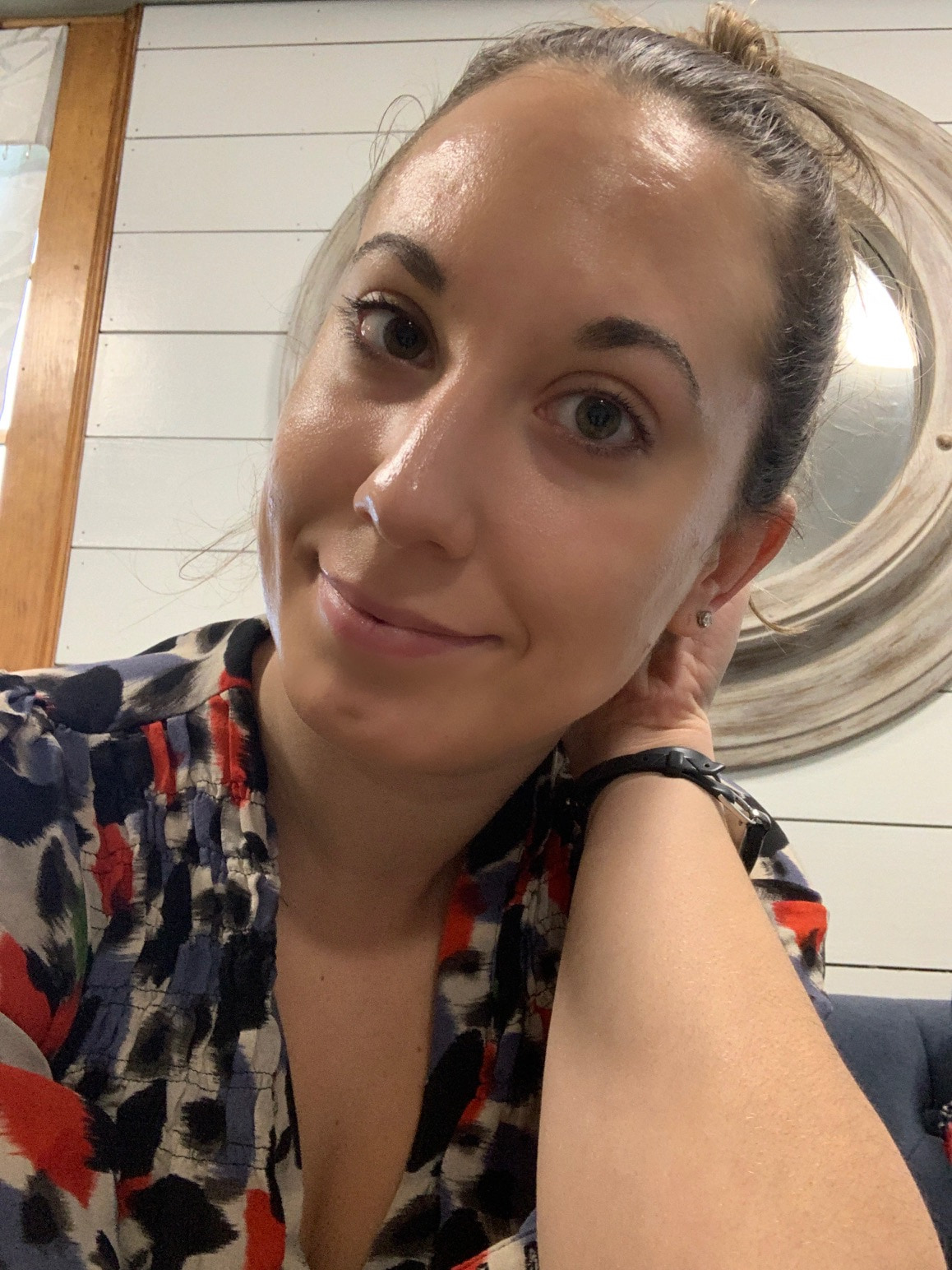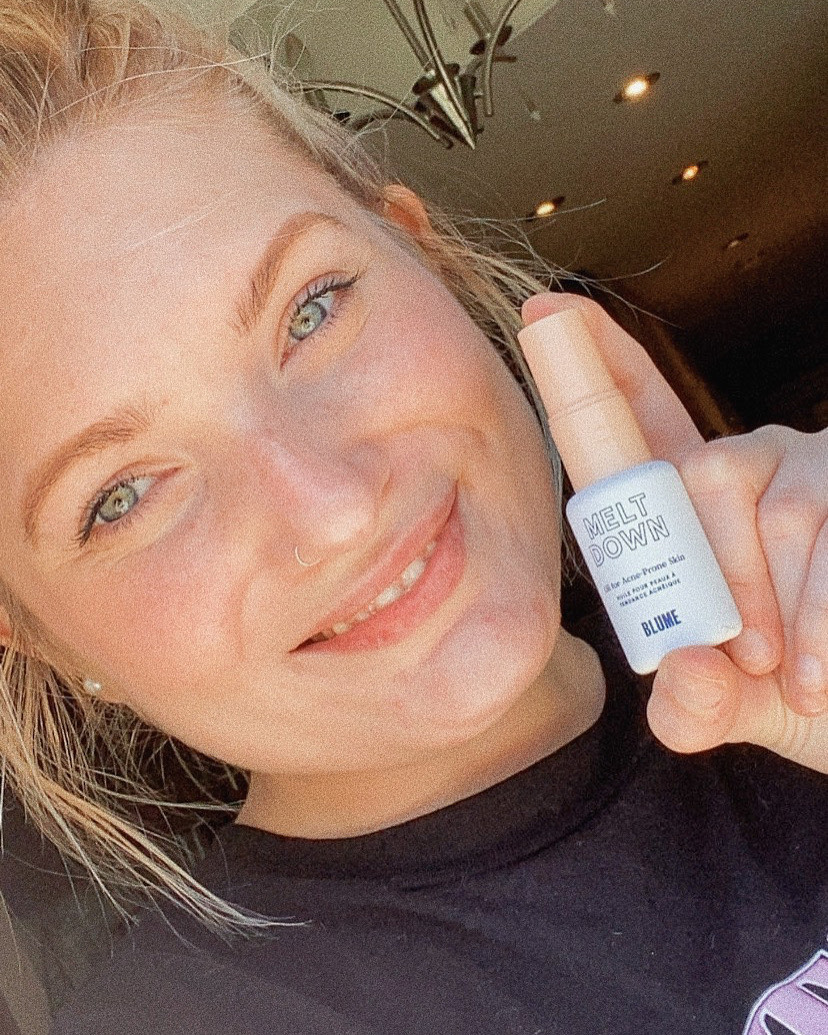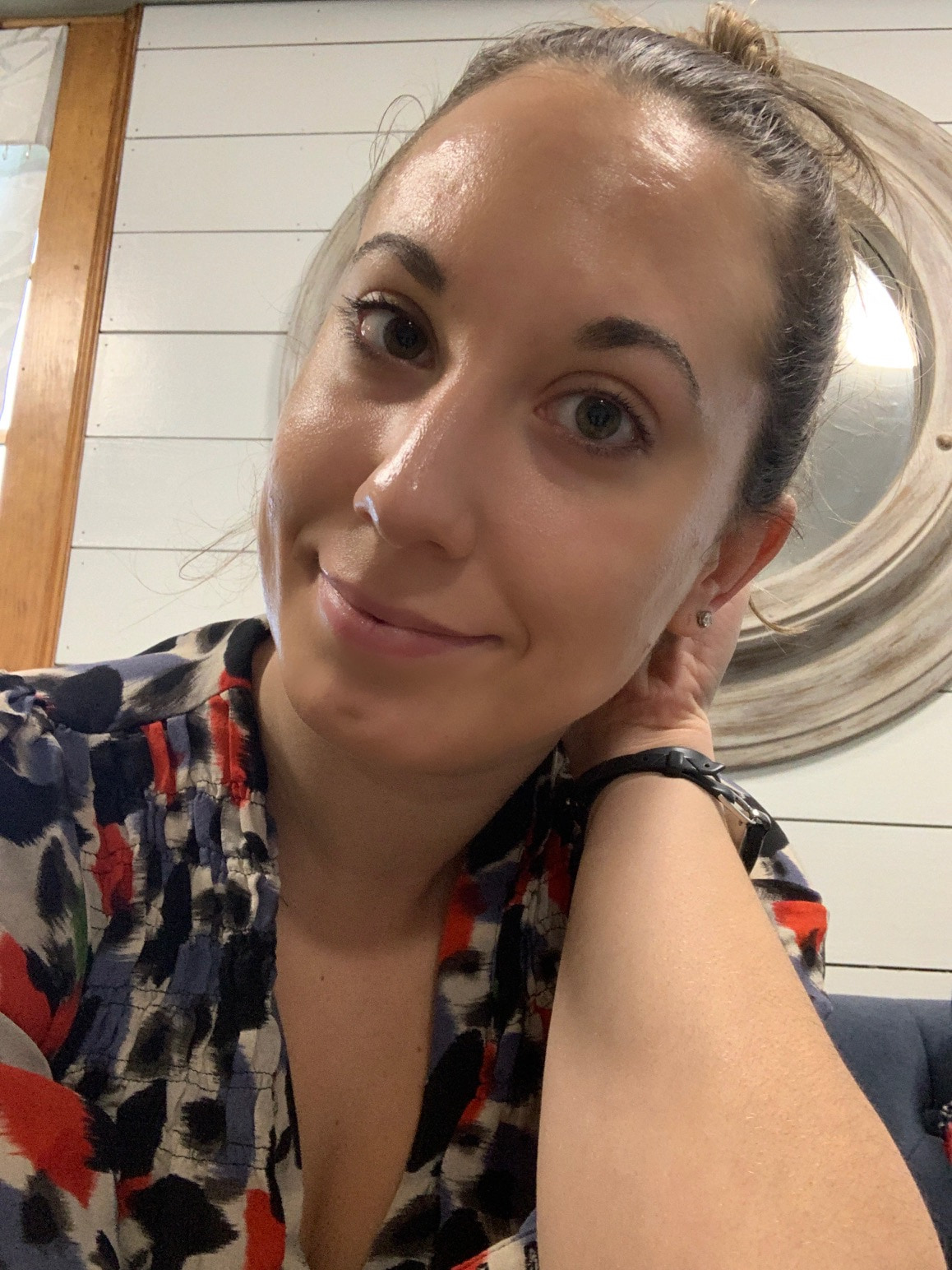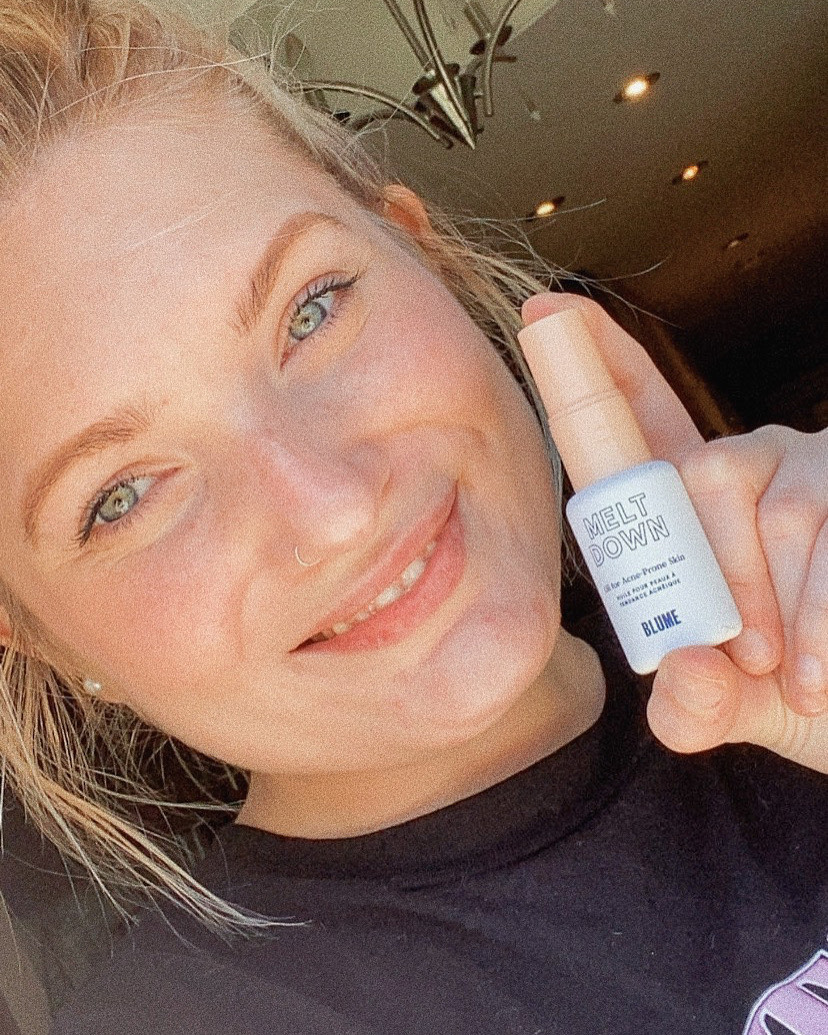 Growing up, I had problem skin and it followed me into my mid 20s. I found Blume products at just the right time, when I was trying to simplify and go greener with my skincare regimen. I tried Meltdown on a whim, and that really changed everything. Now most of their products are a part of my daily routine. (I HIGHLY recommend Hug Me…it really is the best deodorant ever!) Additionally, Blume has been able to create a community where it is able to share resources, education, and positivity among its customers. It is really refreshing to see them take such a dynamic approach to self care and supporting the younger generation at such a stressful time…I wish Blume was around when I was a teen!
Maria Luliano
Meltdown is the perfect spot treatment that can be incorporated into your routine for treatment, and prevention. I love using it as a cystic acne spot treatment ( hello! Takes down inflammation and reduces the size of those suckers!) and treatment of popped zits ( yuck! ). It smells AMAZING, and does the job right! 🧡 Can't ever go to another spot treatment. Just love this holy grail item. So thanks @blume for rocking my world.
Michelle Leal
Complete your routine
Daydreamer Face Wash
Super Gentle Face Wash
Cloud 9 Cramp Oil
Essential Oil for Cramps
Meltdown Acne Oil
Oil for Acne-Prone Skin