Cloud 9 Cramp Oil
has a rating of
4.5
stars based on
140
reviews.
Cloud 9 Cramp Oil
Essential Oil for Cramps
Cramps. Mood swings. Cravings. Bloating. We know the drill. That's why we created a heavenly blend of essential oils made to lift your spirits and ease the pain when your body is feeling like a total PMS mess. So if you're about to lose it, just grab your Cloud 9 and roll with it. 
10mL
The Breakdown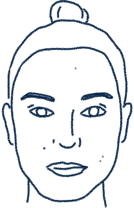 Skin Type
Any and every!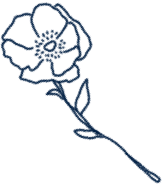 Scent
A blissful mix of florals, herbs, and peppermint.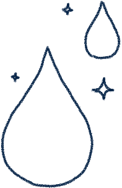 Amount
Five to ten circles are recommended, but feel free to roll away!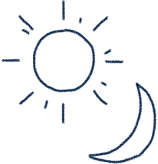 Frequency
Whenever you need a PMS pick-me-up.
How it's done
Roll It


Start with five to ten circular motions on your abdomen, wrists, chest, or temples.

Rub It


Blend it into skin with your fingers to really absorb the scent.

Relax + Breathe


Sit back and float off to your happy place.
What's Inside
Clary Sage
A warm, soothing sedative that calms inflammation.
Peppermint
Perks up the senses while fighting muscle spasms and relieving nausea.
Lemon
Lifts your mood and eases your achy head.
Bergamot
Fights depression and anxiety like a boss.
Geranium
Enhances your ever-changing mood while lessing fatigue.
Ingredients:
jojoba*, essential oils*: clary sage*, peppermint*, geranium*, bergamot*, lemon*, non-gmo vegetable source vitamin e– * organic
Plays well with
A Hot Bath
Put it on your temples during and roll it on afterward.
Bedtime
Let it carry you off to dreamland.
Your to-do List
Because when anxiety is low, focus can be high.
Travel
Slim enough to slip into your pocket or purse for on-the-go relaxation.
Vegan, Cruelty free, No added fragrance, travel friendly, Gluten free