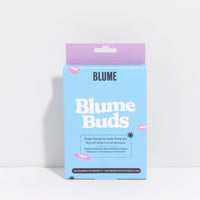 Blume Buds Power Patches for Acne (48 pack)
Power Patches for Acne-Prone Skin
Clinically proven to zap most zits in 6 hours, consider Blume Buds your skin's new bestie. Like a cute bandaid with major benefits, these powerful little patches are made to suck up and draw out the moisture, fluid, and impurities within a blemish, leaving you with calmer, clearer skin. They also work to protect skin, prevent redness, scabbing, and scarring caused by acne.
Plus, if you're prone to popping or picking, they're a great way to put a stop to the impulse. Apply your Buds on freshly washed, dry skin and wear them for 4-6 hours. Rest easy knowing that these gentle patches are hard at work rescuing your skin from stubborn acne the entire time. After all, what are best buds for?
CLEAN | CRUELTY FREE | VEGAN | BIO-DEGRADABLE | NO BAD STUFF

48 pack 
NIP ACNE IN THE BUD
Absorbs
Rescues
Revives
Shields
The Breakdown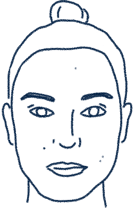 Skin Type
For all skin types!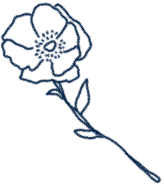 Scent
Unscented for our sensitive skin friends.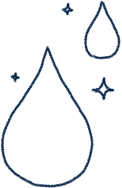 Length
Leave on for a minimum 6-8 hours.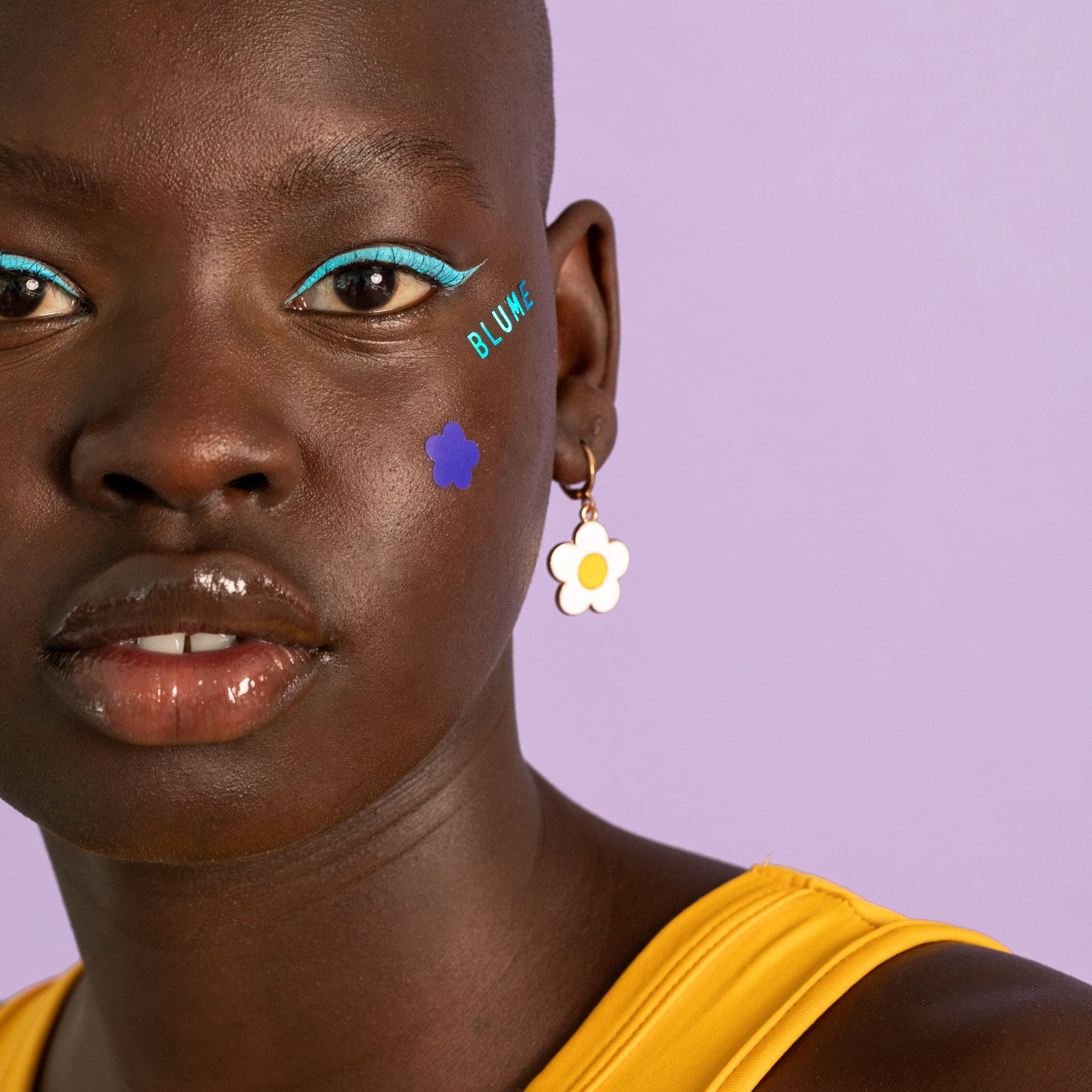 How it's done
Cleanse It


A clean canvas is essential. Start by cleansing your skin with Daydreamer Face Wash.

Dry It

Pat skin dry with with a clean towel.

Stick It


Apply Blume Buds on directly on any spots.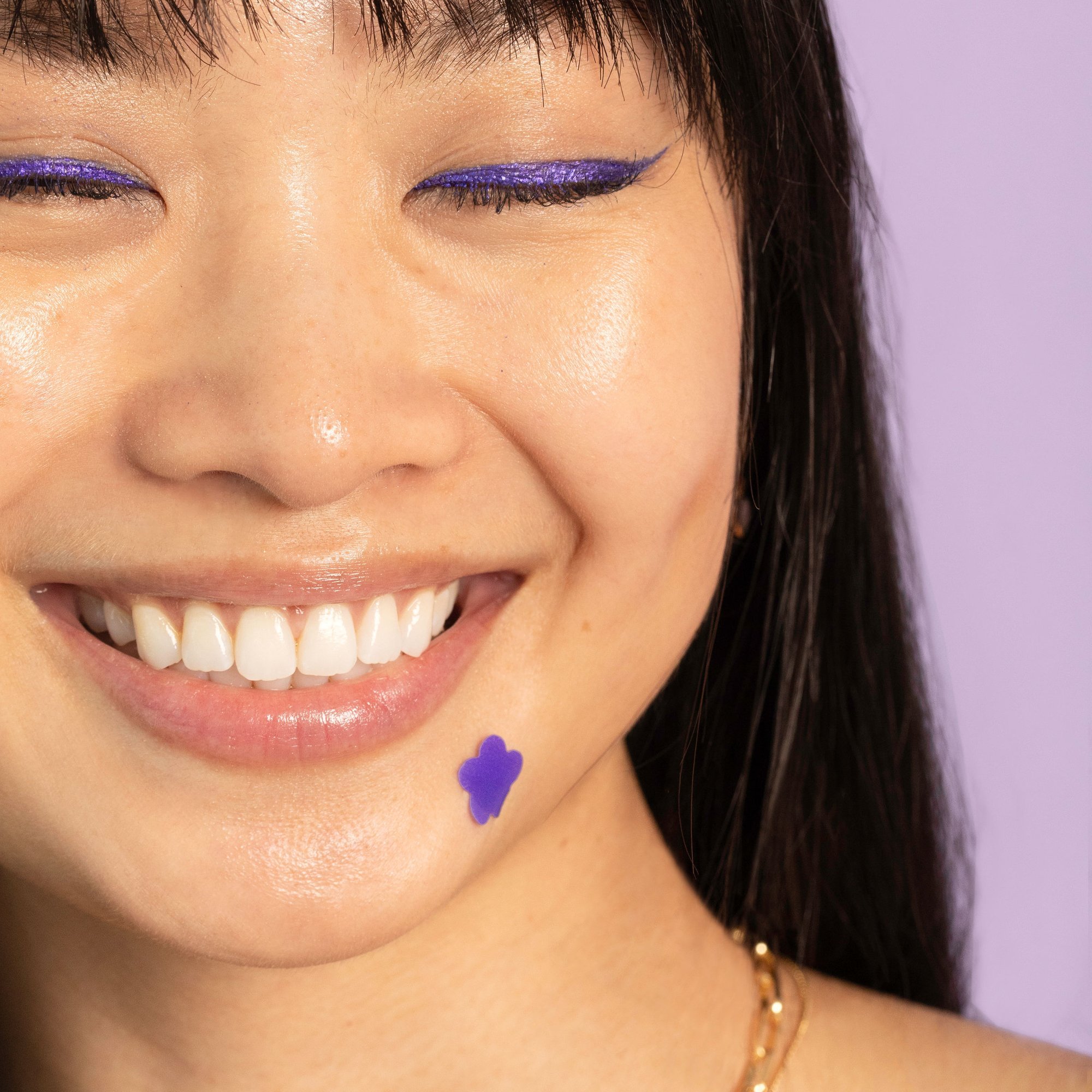 Key Ingredients
Hydrocolloid
This waterproof dressing creates a protective seal over skin as it absorbs oil, pus, and speeds up the healing process by flattening acne while reducing redness and inflammation.
Salicylic Acid
This beta hydroxy acid works to unclog pores, shed dead cells, decrease inflammation, and rid skin of sebum, which is known to cause acne.
Ingredients: Hydrocolloid, Salicylic Acid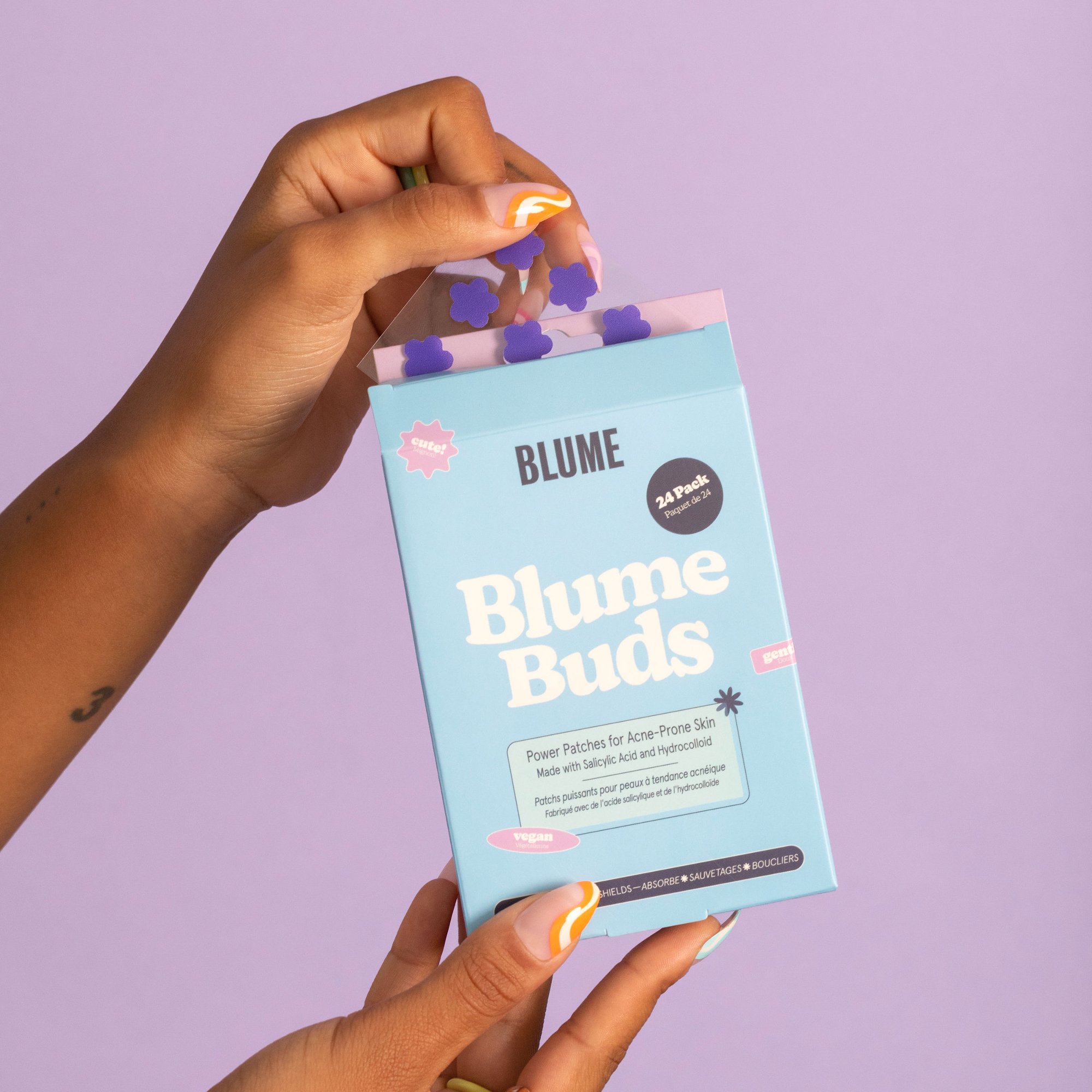 Plays well with
Daydreamer
The best way to prep your skin for success and protect skin's natural barrier.
Milky Fade
The ultimate natural dark spot and scar fading serum.
Meltdown
These two are a match made in acne-fighting heaven.
Superpower
Use before applying Blume Buds for extra powerful pore cleansing.
Vegan, Cruelty Free, Clean, Paraben Free, Sulfate Free, Gluten Free, Bio-degradable