In the Clear
Stargirl & Meltdown
Stargirl, Meltdown
The must have duo for hydrated & happy skin. Blume's Meltdown Acne Treatment & Stargirl Face mist.
What's Included
Meltdown Acne Oil
Oil for Acne-Prone Skin
From

$28.00
What does it do?
Ain't nobody got time for face masks. Fight breakouts, reduce inflammation and prevent scarring. Crafted with love, one pump can heal all your spots!
How to use
Apply as needed after cleansing (we recommend using Day Dreamer), prior to applying night cream. Let out one pump on your fingertip, and directly apply to all breakouts.
Ingredients
0.5oz

Black Cumin Seed Oil, Rosehip Oil, Tamanu Seed Oil, Sunflower Seed Oil, Comfrey Root Extract, Olive Leaf Extract, Lavender Oil, Jojoba Seed Oil, Tea Tree Oil, Helichrysum Flower Oil, Blue Tansy, Chamomile Flower Oil, Rosemary Leaf Extract
Claims
BPA free, gluten free, aluminum free, paraben free, alcohol free, no added fragrance, vegan, cruelty free, organic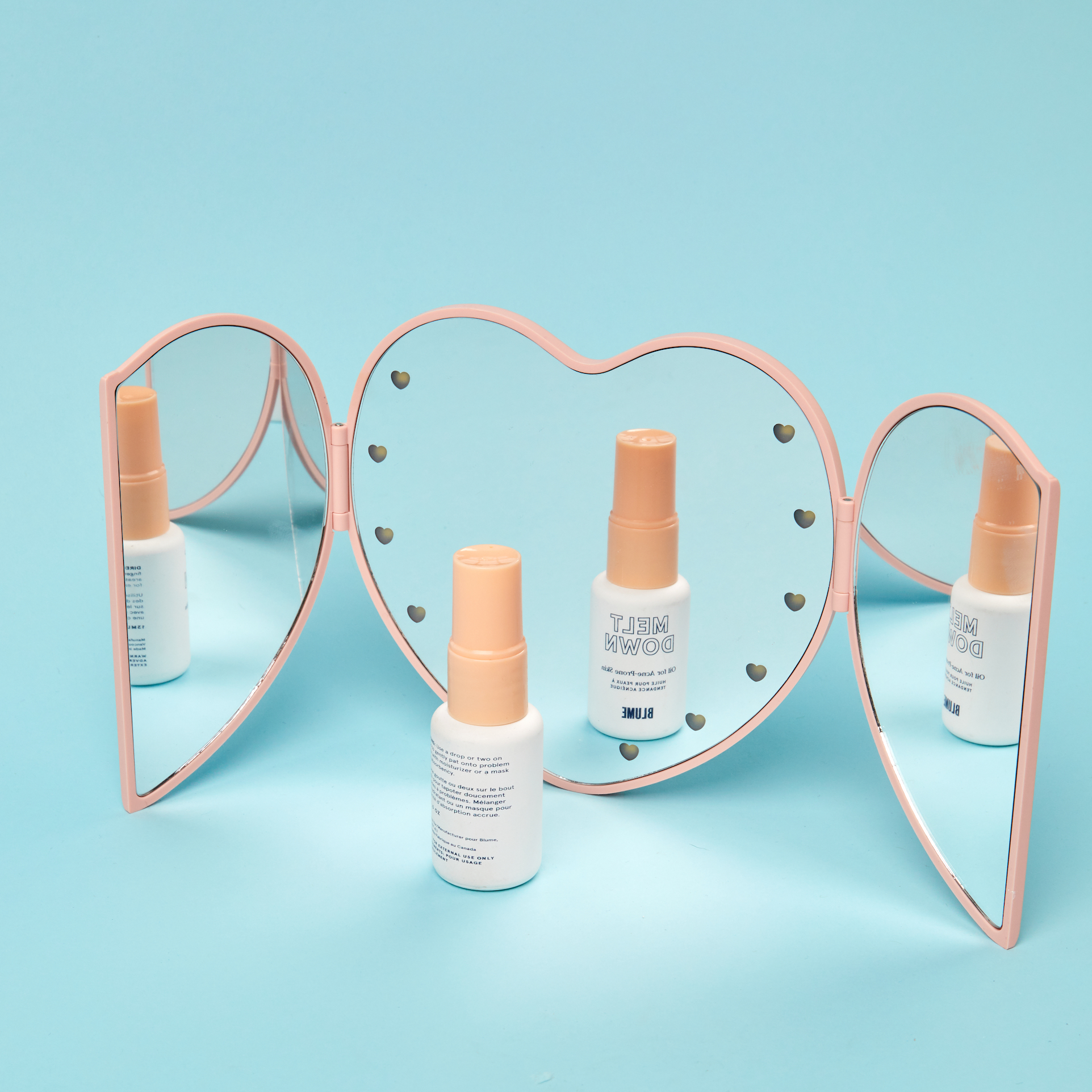 What does it do
Hydrates and freshens skin, for steller dewiness & hydration.
How to use
Spritz onto your skin at any day, anytime.
Ingredients
Purified Water, Rose Water, Aloe Vera, Sandalwood Water, Witch Hazel, Radish Root Ferment, White Willow Extract, Vegetable Glycerin, Oat Extract, Neem Leaf Extract, Neem Flower Extract, Corallina Officinalis Extract, Coccinia Indica Fruit Extract, Eggplant Fruit Extract, Aloe Vera Flower Extract, Basil Flower/Leaf Extract, Turmeric Root Extract, Blue Tansy Oil, Clary Sage Oil, Cucumber Fruit Extract, Peppermint Oil, Basil Oil
Claims
Vegan, Cruelty free, Paraben Free, Sulfate Free, Alcohol free, No Added Fragrance, Gluten free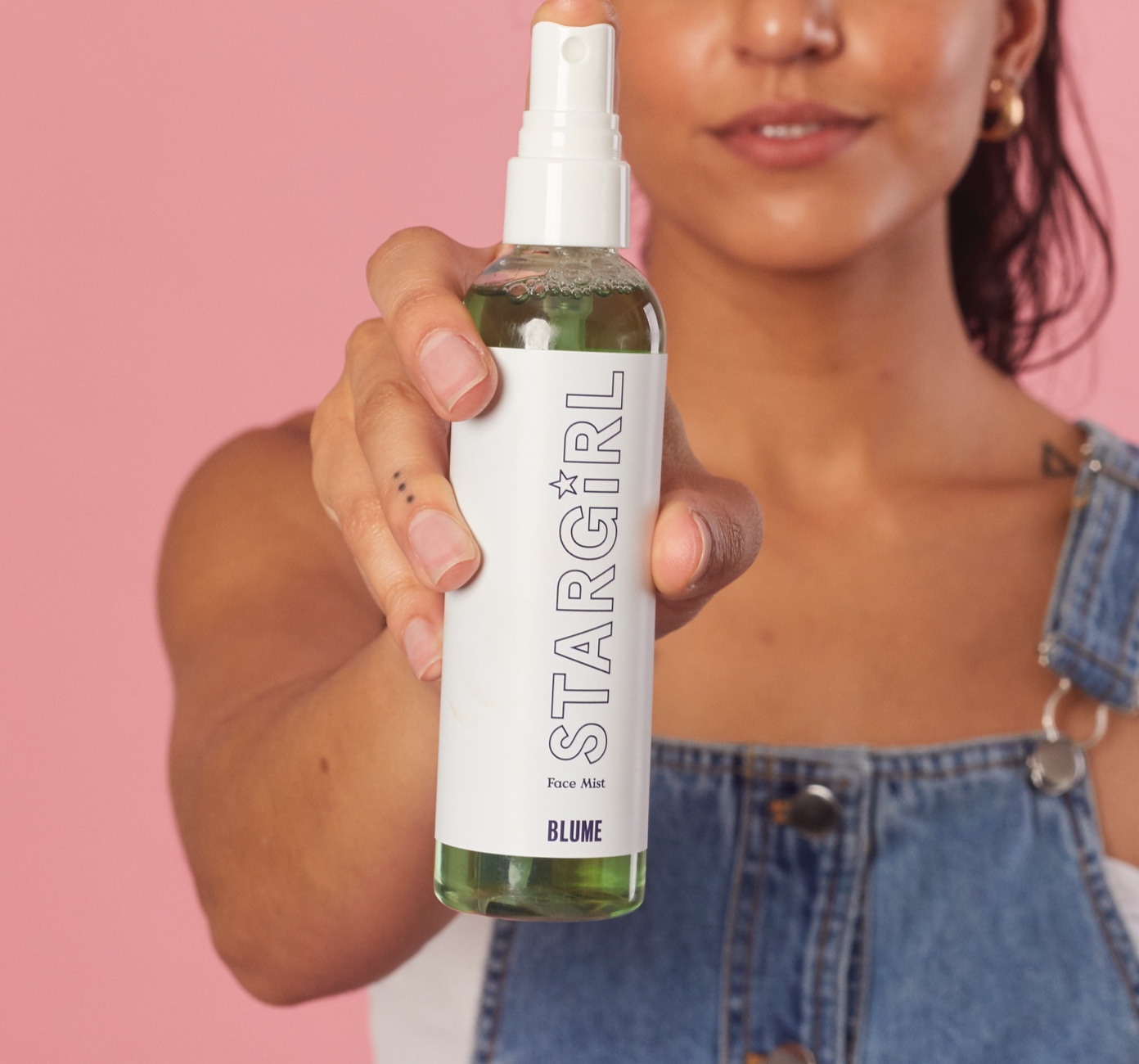 Blume Box
The box that goes with your flow
Your body's too busy to be worrying about buying tampons and pads. Build a Blume Box and we'll ship it straight to your doorstep.
Build Your Box
Starting at $8/Month