Hello Hydration
Whirl & Daydreamer
The perfect pairing to leave you feeling soft and smooth. Keep your skin plump, even and healthy all throughout the day and night. 
Daydreamer gently hydrates, cleansing deeply without stripping your skin of oils. Whirl locks in hydration, nourishing your skin with powerful, natural ingredients.
With Whirl Moisturizer and Daydreamer Face Wash together, you can say hello to hydration.
What's Included
Daydreamer Face Wash
Super Gentle Face Wash
$16.00
What does it do?
Hydrates and soothes skin, removes make up and gives you that perfect glow so you can live your best life.
How to use
Start your day with two pumps and massage in circular motions onto wet skin. Rinse and pat dry. Moisturize, apply SPF and you're off to slay the day.
For night use, massage 3 pumps onto wet or dry skin after makeup removal. Slowly massage in circular motions and add water as you go. Pair with your favourite night cream, add a drop of Meltdown and you're ready for bed.
Ingredients
120ml, 4.fl oz
Aqua, Olea Europaea (Olive) Fruit Oil, Cocos Nucifera (Coconut) Oil, Stearic Acid, Stearyl Alcohol, Caprylic/Capric Triglycerides, Sodium Cocoyl Isethionate, Ilex Aquifolium (Holly) Leaf Extract, Heilmoor Clay, Macrocystis Integrifolia (Giant Kelp) Extract, Glycerin, Arginine, Natamycin, Citrus Grandis (Grapefruit) Seed Extract, Perilla Ocymoides Leaf Extract, Acorus Calamus Root Extract, Arnica Montana Flower Extract, Ormenis Multicaulis (Chamomile) Flower Extract, Lavandula Angustifolia (Lavender) Oil, Pelargonium Graveolens (Geranium) Flower Oil
Claims
100% natural-source ingredients, BPA free, aluminum free, paraben free, sulfate free, alcohol free, no artificial fragrance, no petroleum derived ingredients, cruelty free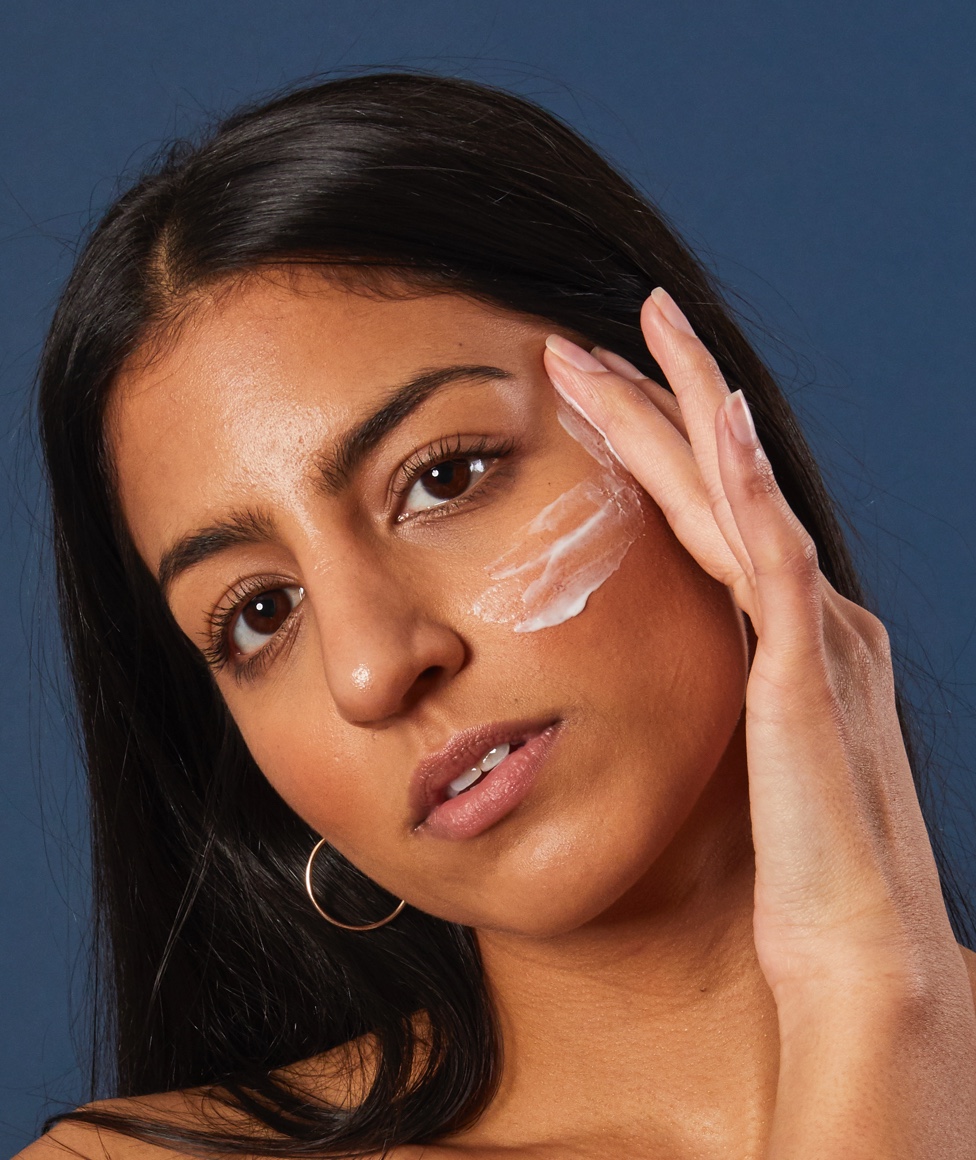 What does it do
Rich with antioxidants, Whirl soothes, heals, and plumps the skin by preventing acne, future breakouts and bumps, all while locking in that key hydration.It's superstar list of natural ingredients work hard to calm inflammation, retain elasticity and brighten skin. Designed for any and all skin types.
How to use
Apply a quarter sized whip of the moisturizer, and massage gently into your skin to activate the elasticity and settle comfortably without any worries of clogging pores. Whirl can be used both in the morning as a daytime moisturizer to lock in the hydration or in the nighttime before bed to heal and regenerate your skin of any blemishes and breakouts throughout your sleep. Oh, what a wonderful Whirl.
Ingredients
Water, Aloe Leaf Juice, Grape Seed Oil, Rosehip Seed Oil, Cetyl Alcohol, Ceteareth-20, Opuntia Ficus Prickly Pear Seed Oil, Glyceryl Stearate, Sodium Lactate, Benzyl Alcohol, Salicylic Acid, Glycerin, Sorbic Acid, Coconut Fruit Extract, Vanilla Fruit Extract, Coffee Seed Oil, Sodium Hyaluronate, Skullcap Extract, Licorice Root Extract
Claims
Vegan, Cruelty free, Paraben Free, Sulfate Free, No Added Fragrance, Pregnancy Safe, Gluten free
Blume Box
The box that goes with your flow
Your body's too busy to be worrying about buying tampons and pads. Build a Blume Box and we'll ship it straight to your doorstep.
Build Your Box
Starting at $8/Month