All In, Skin Subscription
Stargirl, Daydreamer & Meltdown
Clear skin daily, simplified to 3 clean essentials. Tried and true by our community. With this 3-step process, you'll be prepped to put your best face forward everyday.
Start with Daydreamer face wash for a gentle non-stripping cleanse, in the AM or PM, followed by spot treating with Meltdown acne treatment (or mixed into your moisturizer) and a few easy spritz of Stargirl toner mist to lock it in. Glowy, acne-free skin guaranteed! Only the good stuff for you and the environment.
Build a Box
Sorry, All In, Skin Subscription is
sold out
What's Included
Meltdown Acne Oil
Oil for Acne-Prone Skin
From

$30.00
Daydreamer Face Wash
Super Gentle Face Wash
$18.00
Stargirl Face Mist
Hydrating Face Mist
$24.00
What does it do?
Meltdown's antibacterial and anti-inflammatory properties zap zits overnight, reduce the look of acne scars, and help prevent future breakouts.
How to use
Spot treat with clean fingers on face or body. For full coverage acne prevention, mix a pump of Meltdown into your daily moisturizer or clay mask.
Ingredients
0.5oz

Sunflower Seed Oil, Black Cumin Seed Oil, Rosehip Seed Oil, Tamanu Seed Oil, Tea Tree Leaf Oil, Olive Leaf Extract, Tanacetum Annuum Flower/Leaf/Stem Oil, Roman Chamomile Oil, Helichrysum Italicum Flower Oil, Jojoba Seed Oil, Rosemary Leaf Extract, Bisabolol, Safflower Seed Oil, Sesame Seed Oil, Withania Somnifera Root Extract, Bala Root Extract

Claims
BPA Free, Gluten Free, Aluminum Free, Paraben Free, Alcohol Free, No Added Fragrance, Vegan, Cruelty Free, Organic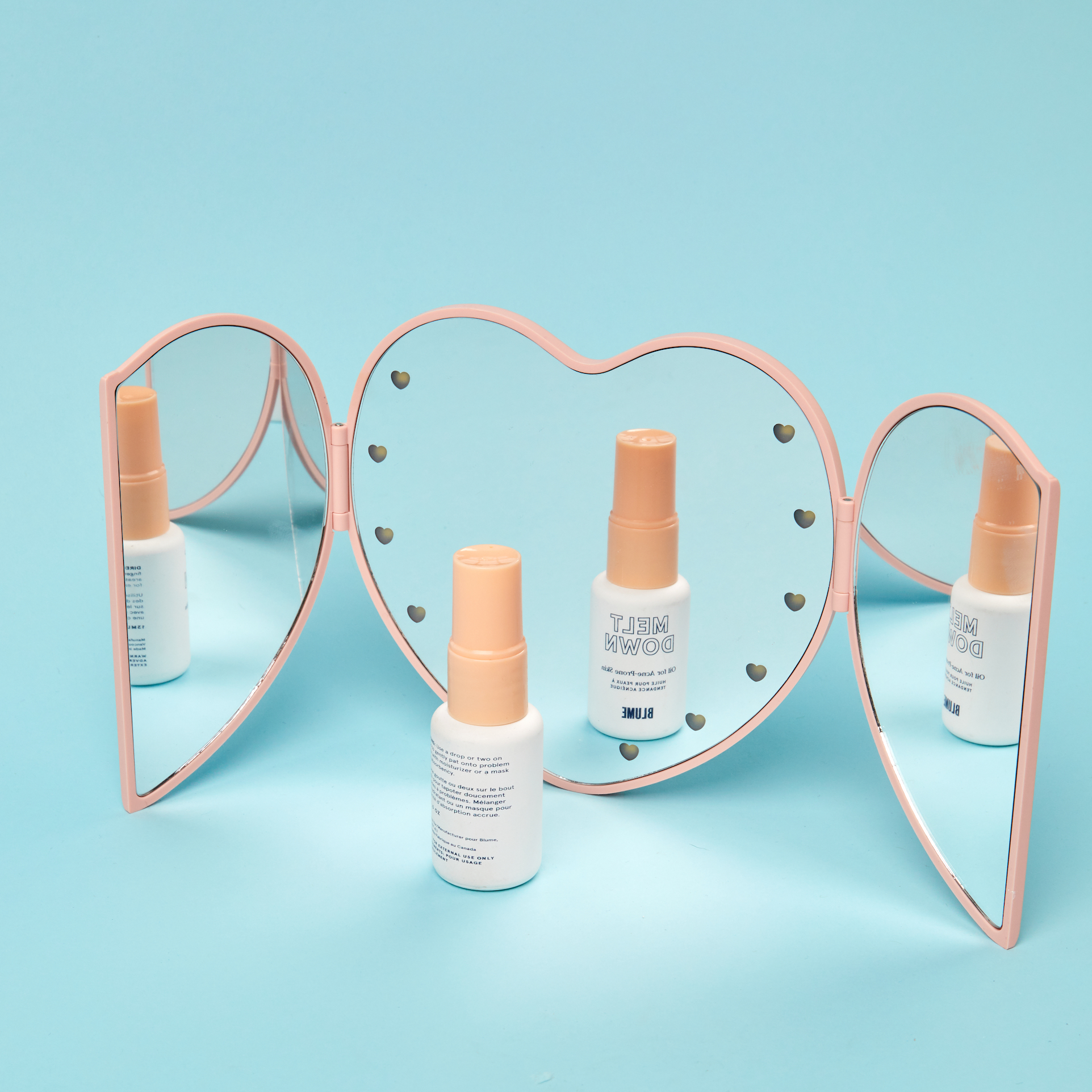 What does it do?
Hydrates and soothes skin, removes make up and gives you that perfect glow so you can live your best life.
How to use
Start your day with two pumps and massage in circular motions onto wet skin. Rinse and pat dry. Moisturize, apply SPF and you're off to slay the day.
For night use, massage 3 pumps onto wet or dry skin after makeup removal. Slowly massage in circular motions and add water as you go. Pair with your favourite night cream, add a drop of Meltdown and you're ready for bed.
Ingredients
120ml, 4.fl oz
Aqua, Brassica Campestris (Rapeseed) Seed Oil, Stearic Acid, Stearyl Alcohol, Caprylic/Capric Triglyceride, Hydroxypropyl Starch Phosphate, Glyceryl Stearate, Glycerine, Propanediol, Sodium Cocoyl Isethionate, Decyl Glucoside, Arginine, Caprylyl Glycol, Natamycin, Pelargonium Graveolens (Geranium) Flower Oil, Lavandula Angustifolia (Lavender) Oil, Ormenis Multicaulis (Chamomile) Flower Extract, Arnica Montana Flower Extract, Citric Acid, Sambucus Nigra (Elderberry) Fruit Extract, Lentinula Edodes (Shitake) Mushroom Extract
Claims
100% natural-source ingredients, BPA free, aluminum free, paraben free, sulfate free, alcohol free, no artificial fragrance, no petroleum derived ingredients, cruelty free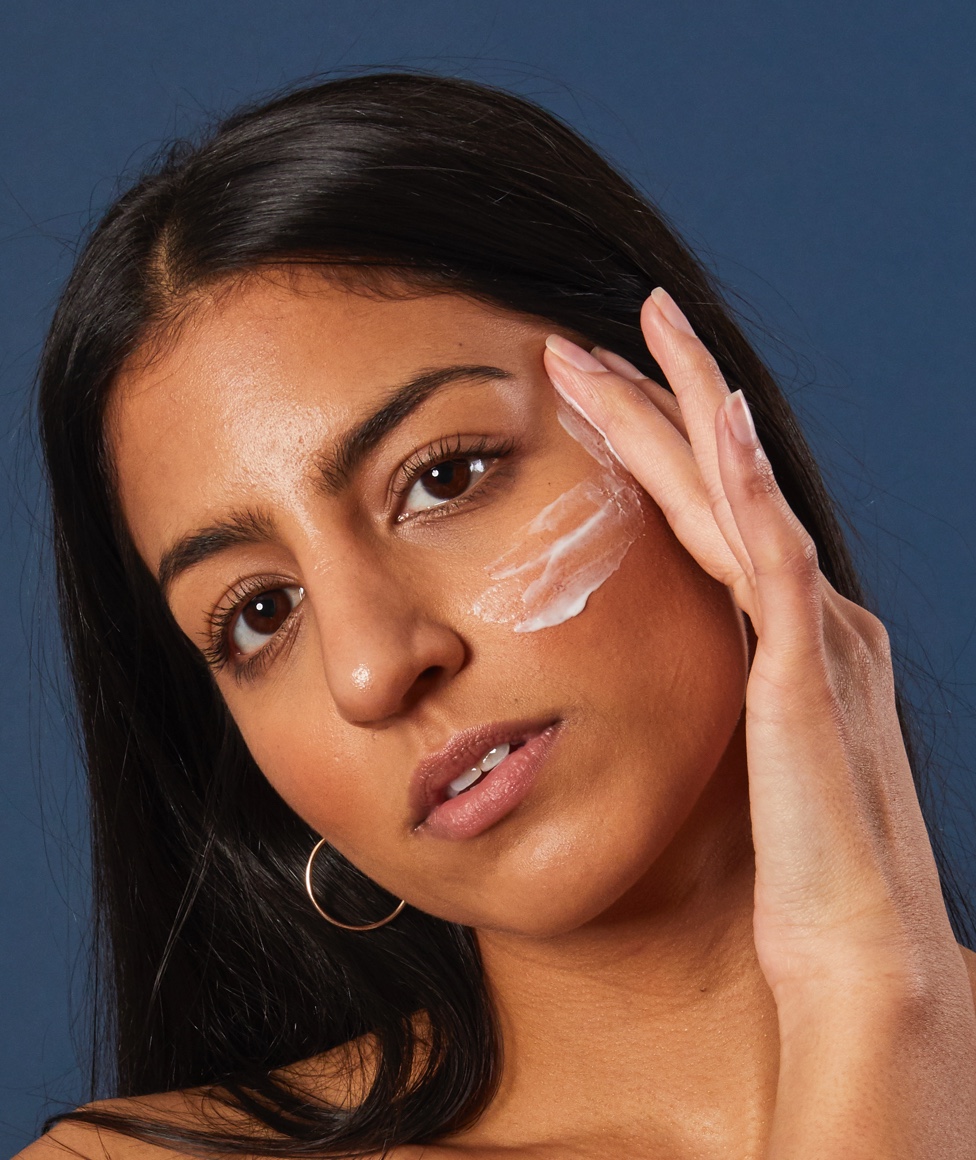 What does it do
This hydrating all-natural face mist nourishes, balances and soothes skin with just a few spritzes.
How to use
Spritz onto your skin at any day, any time. Lock in hydration on barefaced days, and during or after makeup.
Ingredients
Purified Water, Rose Water, Aloe Vera, Sandalwood Water, Witch Hazel, Radish Root Ferment, White Willow Extract, Vegetable Glycerin, Oat Extract, Neem Leaf Extract, Neem Flower Extract, Corallina Officinalis Extract, Coccinia Indica Fruit Extract, Eggplant Fruit Extract, Aloe Vera Flower Extract, Basil Flower/Leaf Extract, Turmeric Root Extract, Blue Tansy Oil, Clary Sage Oil, Cucumber Fruit Extract, Peppermint Oil, Basil Oil
Claims
Vegan, Cruelty Free, Paraben Free, Sulfate Free, Alcohol Free, No Added Fragrance, Gluten Free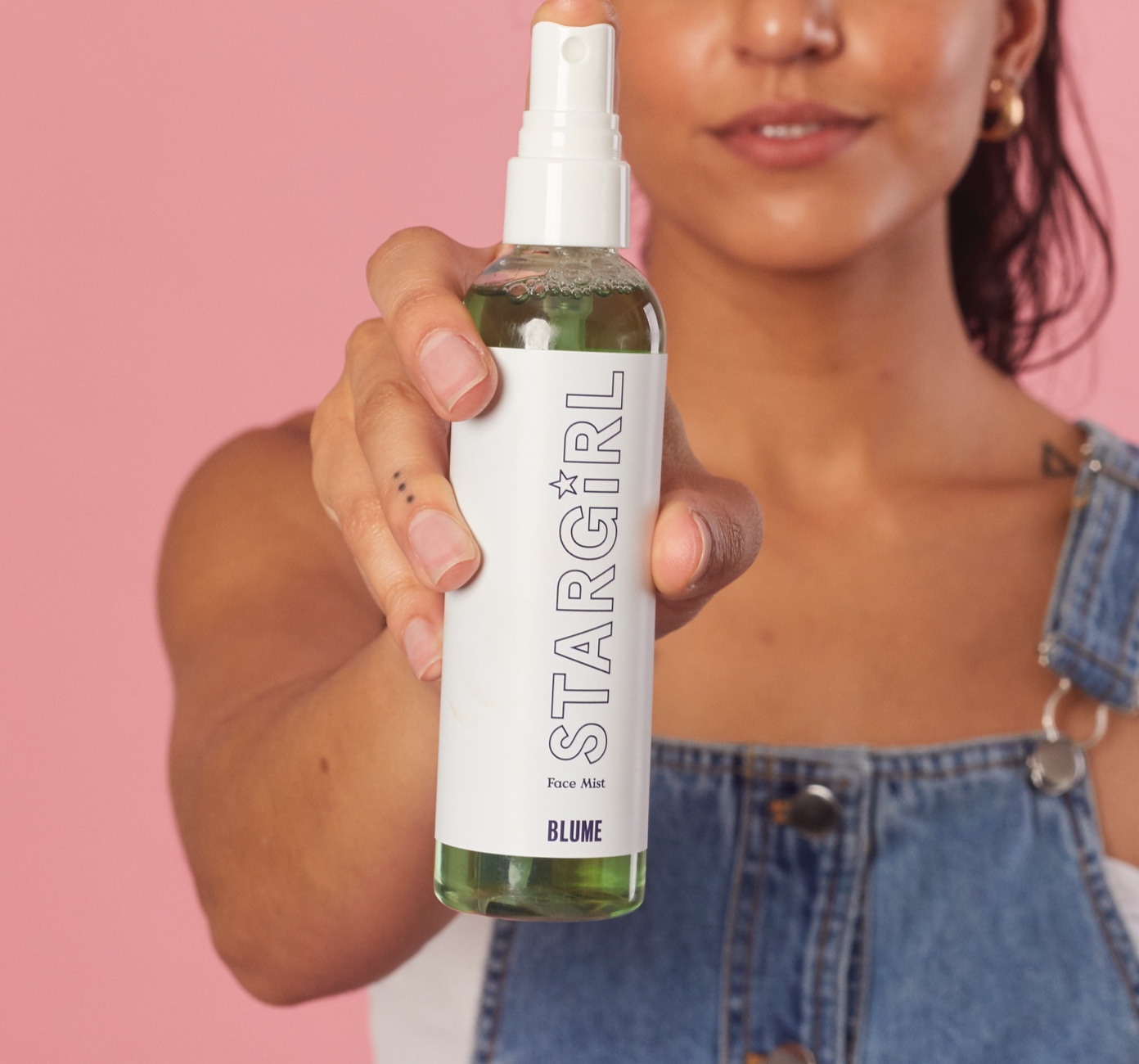 Blume Box
The box that goes with your flow
Your body's too busy to be worrying about buying tampons and pads. Build a Blume Box and we'll ship it straight to your doorstep.
Build Your Box
Starting at $8/Month